Ensalada is a Spanish word that means "salad." Serving ensalada as a side dish is a normal thing you'll see in many Filipino homes. It is actually a Pinoy dining table staple for lunch or dinner. Ensalada is usually best partnered with grilled dishes such as grilled pork and fish.
This recipe is for Ensaladang Labanos or Radish Salad. You'd be surprised at how easy and fast you can prepare this but the health benefits are massive. This is a unique healthy Pinoy appetizer recipe that you can try any time!
PREPARATION TIME: 15 mins
COOKING TIME: 30 mins
TOTAL TIME: 45 mins
SERVINGS: 3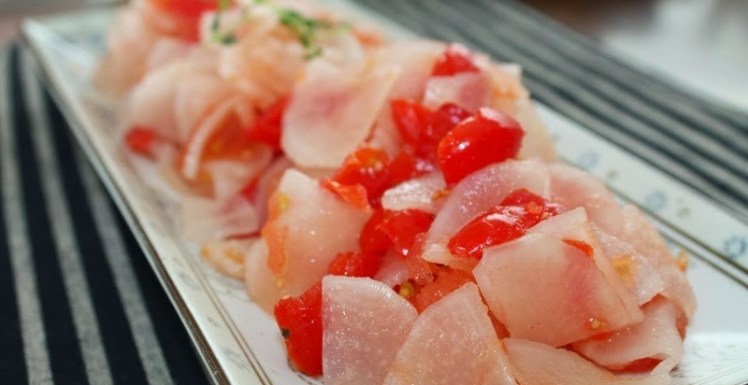 Ingredients
1 1/2 cups Labanos radish
2 pcs tomatoes thinly sliced
1 small onion thinly sliced
1/3 cup vinegar or spiced vinegar
salt and pepper to taste
Instructions
Peel and slice the labanos (radish) really thin.
Put the radish in a bowl, then sprinkle with 2 tbsp. salt. Mix well and set aside for about 25 minutes.
After 25 minutes, squeeze the salted radish. Wash with water and drain.
Squeeze the radish again. Make sure to remove all excess salt and water.
In a bowl, combine all the other ingredients. Then, add the radish.
Add more salt and pepper according to your desired taste.
Serve with grilled or fried meat. Steak is an awesome choice to pair it with, too!

Don't miss any of our informative health articles — subscribe to our newsletter now! Follow Top Medical Magazine on
Facebook
,
Instagram
, and
LinkedIn
to stay updated, too!
---
Original ensaladang labanos recipe from Pinoy Recipe At Iba Pa.