In the Philippines, mental health has only recently become recognized as a public health concern. The stigma around mental disorders and illnesses is still very strong in the country as not a lot of people fully understand them. According to data from the Philippine WHO Special Initiative for Mental Health, around 3.6 million Filipinos suffer from at least one type of mental or neurological disorder, including substance abuse. 
Moreover, the COVID-19 pandemic also further triggered mental health decline among Filipinos as we worry about economic stability, financial sustenance, and overall health. Now more than ever, we recognize the need for more mental health professionals and advocates to work toward achieving absolute awareness and to provide the much-needed care and support for Filipinos dealing with mental health issues. 
In line with this, we are lucky to have Registered Psychologist Jonathan Robert A. Ilagan, a psychologist in the Philippines as our latest featured healthcare specialist. In the first part of this feature, we take a look at his unique journey into the profession and get insights on the status of mental healthcare in relation to the COVID-19 pandemic.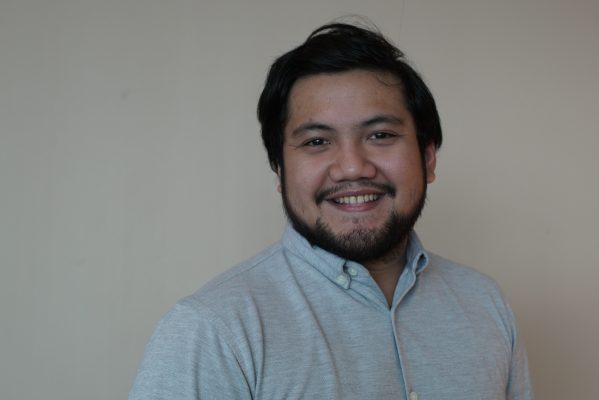 ---
TMM: Can I call you Doctor or what's the proper way to address you?
Mr. Ilagan: Psychologist.
TMM: Great, so, I want to know a bit about your background. What influenced you to take up psychology?
Mr. Ilagan: You don't have to call me Doc. Honestly, I don't have my doctorate yet anyways, so it's okay. 
I took my undergraduate in Ateneo, BS Psychology from 2009 to 2013 [and] my Masters in Counseling Psychology from 2013 to 2016. Actually, when I was taking my undergraduate degree, that was actually a pre-med. Well, at least at that time. 
What happened eventually was, I don't know, I took all of the courses necessary for medicine. But at one point, I guess when I started taking my majors then 'dun ko lang na-realize I personally liked psychology more. But then the practice of it even at that time, even though at that time as an undergraduate student, I guess hindi ko lang masyado alam kung ano ang practice ng psychology. 
I like the idea of being able to understand people and try to, you know, help them understand themselves or help them push through issues — that was mostly the inspiration naman talaga. But I don't have any friends or any family members that are psychologists or, you know, like, I didn't have any, quote unquote, role models na naging psychologists growing up. 
It was only when I went to university that I decided to pursue [psychology] instead of going to med school, then I took my board exam in 2017. So as a board — as a licensed psychologist — this is when you're allowed to conduct psychological [practice]. Once you have the board [license], you will be allowed technically to do all of those things.
So I kind of started my practice 2017 although I was being supervised, like 2015 onwards.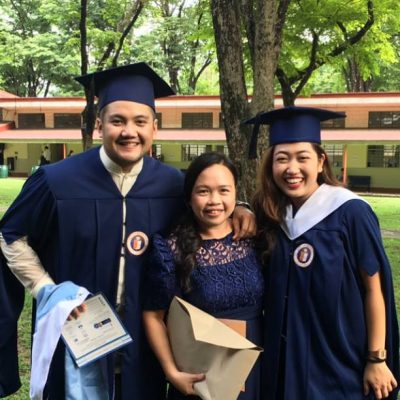 TMM: So dito po, it means that you have the internship tama po ba ako? So from practice itself, did you do or do you have an internship for that, like observations or diba the doctors po they have internships? Is it the same?
Mr. Ilagan: No, it's not the same. It's a different field altogether. So I think a good way to think about psychology is [it is] a distinct field for medicine. Although, I mean, we do work very closely with psychiatrists, parang, the route towards becoming a psychologist is different. 
And yeah, I did have an internship required kasi ang internship for me to be able to take the boards pero ti-nake ko na s'ya habang nag-aaral ako ng masters.
TMM: So, after the board exam and everything, saan po 'yung unang practice? First involvement?
Mr. Ilagan: Actually what happened was, as I was taking my Masters, I was working as a career counselor in Ateneo. So I mean, it's a fairly, I don't know, similar, adjacent field, you know, like career development. 
But I was doing some of my practicum or some of my internship hours in the Bulatao Center, which is also in Ateneo. Bulatao is a center for psychological services. I did a bit of psychological assessment there as my internship. And mostly my internship I dealt with children, children with neurodevelopmental disorders, mostly. So ito 'yung mga ADHD, autism spectrum, so mostly neuro 'yung mga naging clients ko d'un. I did mostly psychological assessment, which I guess is you know coming up with understanding ano yung nangyayari coming up with a diagnosis and coming up with a recommendation plan based on all of the results that, you know, we gather.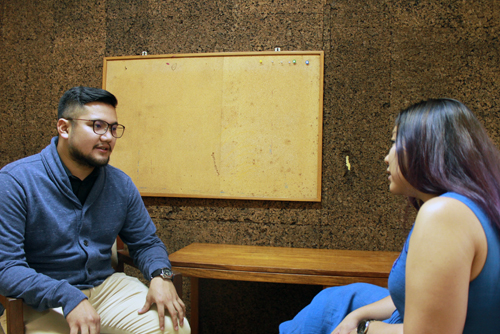 TMM: Doc, from this, actually it's a personal question from my end… During this pandemic, do we have a percentage and age bracket of those affected? I want to know because madami akong nababasang articles saying that the pandemic is really taking a toll on us. We want to know, saan po ba ang medyo mas mataas ang rate ng mental health issues?
Mr. Ilagan: There's approximately 1500 psychologists licensed or less, if I'm not mistaken, but around that number between 1000 and 1500. And there are maybe 800, if I'm not mistaken, less than 1000 psychiatrists. 
So in terms of professionals that deal with mental health, it's a very small number compared to our population. When it comes to sino 'yung affected talaga I think it's better to answer that question by looking at how people can be affected at different developmental levels. 
So for example, children, very young children, let's say, infants, the preschool age — a very big important part of development, especially from toddlers onwards is socialization, which is something that might be affected now. Of course, hindi pa natin nakikita 'yung effects especially for kids that are used to going to school, especially kids that are extroverted, used to socializing, it becomes difficult to be able to do so now. I mean, kahit na may online setting tayo still, different kind of interaction. So yeah, I would say for kids, I would say everyone is being affected, honestly. Like mental health-wise. 
I mean, 'yun nga, we were placed in as you said, like a new normal. And for example, for children not being able to go to school I'm sure, if you've heard, like, online learning is not necessarily easy. And it's not easy for either the teachers or the students a big part that's lost is the socialization, so a lot of children who are normally extroverted, you know, are used to socialization, nahihirapan sila ngayon. 
A lot of children that are children or even teenagers that are introverted, though, you know, they might, they could still be affected, of course, because stressful pa rin 'yung online school, but they may be used to spending more of their time alone. 
On top of that, just being stuck at home, you know, being with the same people all the time can also induce conflict. So those that have already had conflict in the family prior to the pandemic, a lot of those people a way for them to cope was to go out, talk to friends. Nawala na 'yun sa kanila. So those people are being affected there. And there are actually stats showing that a lot of couples early on in the lockdown parang nag-break up.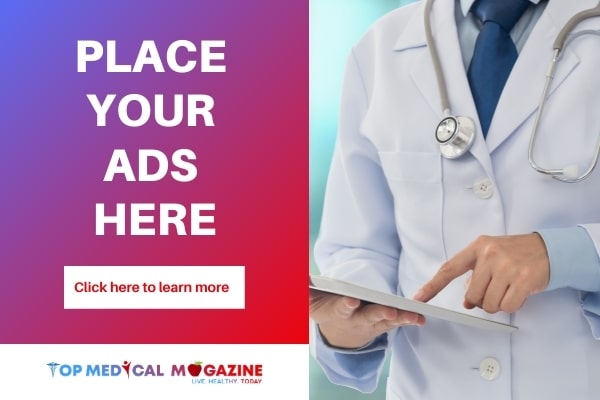 TMM: …Yeah, because of isolation po, 'no?
Mr. Ilagan: Hindi lang sa isolation pati sa pagsasama. You end up stuck with your partner, then conflict, it becomes easier (to develop) at home because you're stuck, for a lack of a better term, it's like a cabin fever. You're stuck with the same people, not being able to go out. Normally, a lot of coping mechanisms disappeared. A lot of people at work, for example, were excluded or whatever, like anything that has now started from home. 
Nawala 'yung boundaries. between work and home, nawala 'yung boundaries between school and home, and it's now all in the shared space. And it becomes difficult to differentiate. And so parang lahat ng stress nagsabay-sabay. Dati work until 5pm tapos na. And companies don't necessarily compensate more for it even though there's more work. So yeah, there are a lot of stressors now, a lot of it comes from continuing the tasks that we had before the pandemic, and bringing it home and, like, now that the boundaries are lost, diffused or disappeared.
---
In the next part of this Featured Healthcare Specialist article, our head researcher Kezia Villanueva asks Mr. Jonathan Robert Ilagan, RPsy about the status of mental health awareness in the Philippines and other matters related to mental disorders. Stay tuned!
The Top Medical Magazine team thanks our featured healthcare specialist, Mr. Jonathan Robert Ilagan, RPsy, for allowing us to feature him and sharing with us his professional and personal information and experiences. We also thank Gray Matters Psychological Center for coordinating the conversation.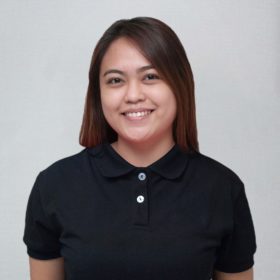 This interview was coordinated and conducted by TMM's Chief Researcher, Kezia Villanueva.
---

Don't miss any of our informative health articles — subscribe to our newsletter now! Follow Top Medical Magazine on
Facebook
,
Instagram
, and
LinkedIn
to stay updated, too!